SHALOM!
Please specify to whom you are donating so we can know (for example, CSYUO, YMCU, , YMCK). Thank you.
Dear Breathren in YAHUSHUA/YESHUA,
I am appealing to you to offer us some financial help. We are a Messianic Ministry in Kenya, East Africa who meet for fellowship weekly on SHABBAT in 25 small congregations around the country.
We have an orphanage where we support children in need in various ways. As you can imagine, we need as much as support as possible so we can be able to feed, dress and educate the children. The Holy Biblical Scriptures say that Children are our heritage. We therefore regard them highly.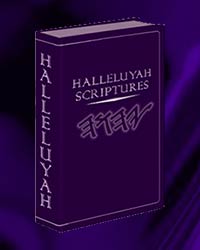 We also wish to have a donation of MESSIANIC JEWISH BIBLES particularly THE HALLELUYAH SCRIPTURES.
Love in YAHUSHUA/YESHUA,
The above picture help to house our congregations during worship week by week and other gatherings, and now because it is down we seek an urgency of doing the repair with a goal of $2000 any donations or freewill offering of $20 or more will help us reach this goal. Anyone please in upon receiving this information help in posting it in your Facebook page for quick assistance if possible.
We have tried all that we can our brother to get the roofing back and now we are working on the floor. Is there anyway that you can extend anything for us maybe tomorrow, to help us get the work finished.
Pastor Martin Odhiambo (a.k.a Yitzak)
Ministry Elder
https://www.facebook.com/meliengo.day
Below is the details and information of how you can send us the offering with International Money Gram or the Western Union:
Name of sender- (Your full name)
Name of receiver- (Melda Achieng Odhiambo ) that is my full name.
Country of the sender- Your country name
Country of the receiver (Kenya) Country of the receiver (Suna-Migori in Kenya East Africa)
Amount sent
Question Text and the Answer for the question sent
The MTCN number or the Control number for the offering sent.
My phone number is +254726015737
Our postal address P.O.BOX 667 Suna-Migori, code 40400 Kenya, East Africa
Thank you very much, and hoping to hear from you
The following was sent on Tuesday 2nd January 2017:
Shalom our brother Ade Israel , it is our pleasure to reach you again today through an email. We would like to inform you that due to desperation that we go through our ministry in the side of our orphans. It is the reason why we are trying to reach out to people on facebook and even no matter we try no breakthrough.  So we leave everything in the hands of our YAHUAH to do what's best for Him through the guidance of the HOLY SPIRIT. 
Now that the school is opened many orphans that we have are depending on what we are providing for them and since we also don't have, I tell you it is hard situation but no problem YAHUAH knows the best that is ahead of us. 
We thought that you were going to do something for us even if it us little and since you send an email yesterday explaining how you are also facing it hard there we are perplexed.  
May our HEAVENLY FATHER bless you. 
Thank you very much and may you be blessed our lovely brother. 
Yours,
Pastor Yitzak (a.k.a Martin Odhiambo)