SHALOM!
If you are worried about what to eat throughout the Week of UNLEAVENED BREAD (a.k.a SHAVUA HA MATZOT) – 8 Days altogether… then the following will be useful for you:
Avocado at such a time of year comes in very handy as it can pealed, mashed and spread onto Matzah then eaten. Other things can be added to it.
Eggs and Salad too would be good to have.
Diary-free salad dressing that is Kosher-for-Passover can be very helpful too.
LAMB (roasted, boiled, soup) is another good suggestion.
The secret is working with the MATZAH BREAD and MATZAH MEAL (a.k.a MATZAH Powder).
You can make CHAPATIs and PORRIDGE using MATZAH MEAL!
FRUITS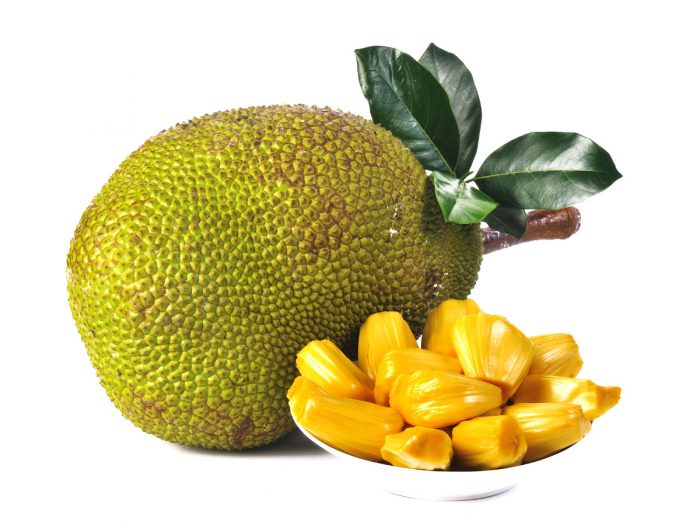 VEGETABLES
MATZAH BALL SOUP
VARIETY OF FOODS WHICH CAN BE EATEN AROUND THIS TIME OF YEAR
Kosher-For-Passover BREAKFAST CEREAL
There are so many cereal options as seen in the images below. If you can not afford to buy these, then just do without cereal for the rest of the week or use maize meal to make porridge daily and eat with fruits. Also, you can make eggs with mixed vegetables and other things for breakfast.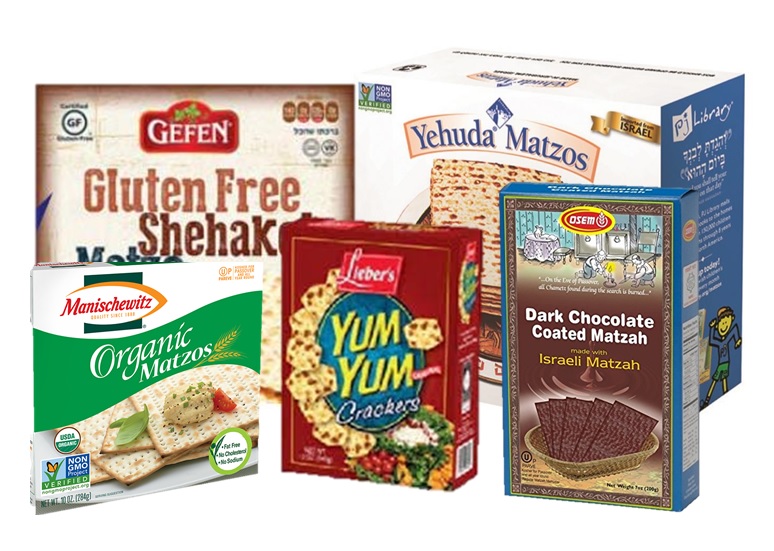 MATZAH MEAL LATKES or PANCAKES
1/2 c. matzah meal
3/4 c. water
1 tsp. salt
3 eggs
oil for frying
1 diced apple (optional)
cinnamon-sugar mixture
Beat eggs well. Add matzah meal, water, salt, and apples.
Drop by spoonfuls into hot oil and fry on both sides.
Serve with cinnamon-sugar or jelly.
This is what the end result roughly looks like:
MATZAH TOPPERS
You can use or knife or spoon to spread the following onto the Matzah:
Kosher-For-Passover Jam
Kosher-For-Passover Fish Paste
Kosher-For-Passover Houmous
Charoset (mixed fruits and nuts with apple sauce and Kosher wine)
Other options can be made as follows:
Cinnamon-Orange Butter
1/2 c. softened butter
1 tsp. grate orange peel
1 Tbsp. orange juice concentrate
1/2 tsp. cinnamon
2 Tbsp. brown sugar
Strawberry Butter
1/2 c. softened butter
1/2 c. strawberries
1 Tbsp. sugar
Honey Butter
1/4 c. softened butter or margarine
4 tbsp. honey
Combine all ingredients and blend smooth.
A variety of food choices here…..
MATZAH PIZZA
1 matzah
1/4 c. tomato sauce
cheese slices
slices of mushroom, green pepper, onion
Spread tomato sauce on matzah.
Top with sliced cheese.
Cover with veggies.
Place on foil or foil-covered baking sheet and back at 375 degrees for 5 minutes or until cheese is melted.
VEGGIE FRITTERS
1/2 c. each chopped mushrooms, celery, onion, red and green pepper, carrots
2 Tbsp. margerine
3 beaten eggs
3/4 c. matzah meal
salt and pepper to taste
oil for frying
Saute vegetable in margarine until soft.
Combine with rest of ingredients.
Refrigerate for 10-20 minutes.
Drop by spoonfuls into hot oil and fry on both sides.
The following is an example of a Veggie Fritter. Click on the image for how to make it:
Prasa (leek) patties for Passover
MATZAH BREI
4 matzah
4 beaten eggs
1/2 c. milk or water
oil for frying
Rinse matzah under cold running water.
Press dry between sheets of paper towel.
Press dry between sheets of paper towel.
Mix eggs and milk and break matzah into bowl.
Let sit 5-10 minutes. Fry in hot oil, stirring until set.
This is an example of what it would look like. Click on the image below for more information…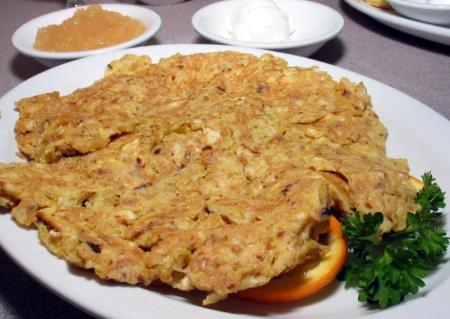 PASSOVER SUBS
1 c. water
1/4 tsp. salt
1/2 c. oil
1 c. matzah meal
4 eggs
Boil water, oil, and salt
Remove from heat and stir in matzah meal.
Add eggs, beating well after each.
Shape into sub rolls and bake at 400 degrees for 20-30 minutes until brown.
Cool.
Cut rolls and spread with mayo, ketchup or other condiments.
Layer lettuce, tomato, and your favourite meats, veggies, or cheese.
ROASTED ASPARAGUS, AVOCADO and ARUGULA SALAD
Click on the image for more information:
APPLE CAKE
4 small apples, peeled and sliced, tossed with 1 tsp. cinnamon and 1/2 c. sugar
3 eggs
1/3 c. oil
1/4 c. sugar
1/4 c. orange juice
1 c. matzah cake meal
1/2 tsp. salt
Beat eggs with orange juice and oil.
Add sugar and stir in cake meal.
Oil a 9-inch square pan.
Spread half the batter in pan.
Cover with half the apples.
Spread the rest of apples. Bake in 350 degrees oven 5-60 minutes or until brown.
Cut while warm.
Fruits and more fruits….
CHAROSES SUNDAE
3 scoops ice cream
2 Tbsp. chopped walnuts
1/2 medium apple, cored and choped
1/2 tsp. cinnamon
2 Tbsp. honey
2 Tbsp. red wine (optional)
Scoop the ice cream into dessert bowls.
Combine rest of ingredients and sprinkle on top.
CARROT APPLE PUDDING
8 carrots, peeled and grated
3 apples, peeled and chopped
1 c. raisins
1/2 c. chopped nuts
4 eggs
1 c. matzah cake meal
2/3 c. oil
1 c. brown sugar
1 tsp. each cinnamon, salt
1/4 c. orange juice
Mix all ingredients. Pour into two greased loaf pans.
Cover with foil.
Bake at 325 degrees for one hour.
Reduce heat at 150 degrees and bake for eight hours or overnight.
CHOCOLATE CHIP COOKIES
11/2c. brown sugar
11/2 c. white sugar
1 tsp. Passover vanilla
1 c. magerine
2 eggs
1/4 tsp. salt
1/2 c. matzah cake meal
1 c. potato starch
2 c. chocolate chips
parchment paper for baking
Cream sugars together with margarine and vanilla.
Mix in eggs.
Stir in dry ingredients and chocolate chips.
Chill dough for at least 2 hours.
Line cookie sheets with parchment paper.
Form dough into tiny balls about the size of a marble and place on cookie sheet, leaving room for cookies to spread.
Bake in pre-heated oven 10-12 minutes.
Let cool 15-20 minutes before removing with spatula.