via WATER LIBATION CEREMONY (in relation to SUKKOT)
And
Via THE WATER OF YAH'S (or ELOHIM'S) WORD!
SHALOM!
CHAG SAMEACH!
Click on the above link for more information….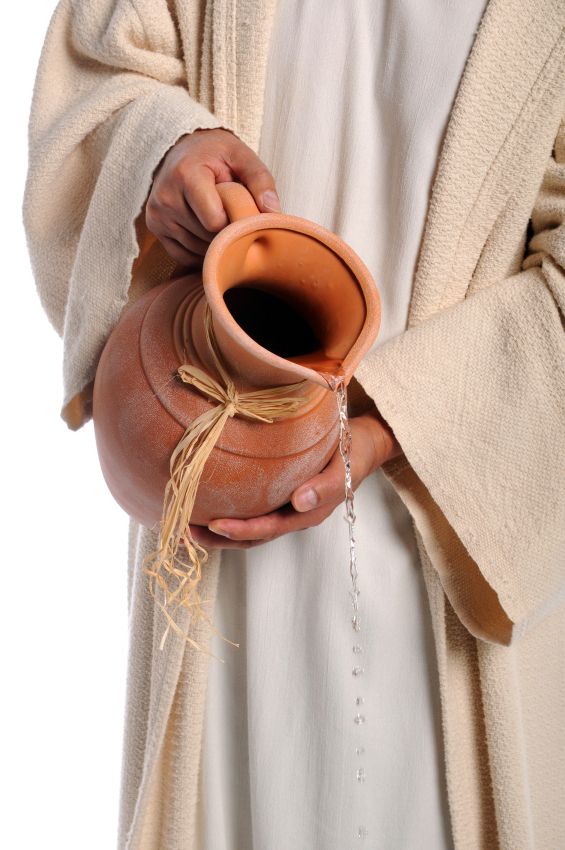 Interestingly, this ritual is practised in Africa, for example in Ivory Coast, Ghana, etc.
This ceremony was practised from the First Day of Sukkot up until the Last Day of Sukkot and most especially on the Great 8th Day! It brought so much joy to the People of Israel. There was so much merry-making. The People of Israel would dance and sing as if they had never sang before. They also took a lot of alcohol keeping in mind that the alcohol of those days was not as intoxicating as today's.
It was a ceremony that took place in YAHrushalayim/Jerusalem that you would not have wanted to or allowed yourself to miss as an Israeli resident.
It celebrates YAHUSHUA HA MASHIACH The Living Waters from whom we drink and never thirst again! 
Miryam and Joseph might attended the Water Libation Ceremony soon after the Brit Mila/Circumcision and Naming Ceremony at the Secon Temple as well as subsequent years.
https://www.breakingisraelnews.com/77368/reenactment-ancient-water-libation-ritual-revives-part-temple-service/