SHALOM & CHAG SAMEACH/HAPPY HOLIDAYS,
Sunday 28-08-2022: It's ROSH CHODESH ELUL [sun-down Saturday 27th to sun-down Sunday 28th August 2022]! And so THE 40 DAY FASTING OF TESHUVAH & SELICHOT Begins: ELUL 1 – TISHREI a.k.a TISHRI 10 [sun-down Saturday 27th August to sun-down Thursday 16th September 2022]! A Guide To This Is Shared in Audio…ROSH CHODESH ELUL Is 2 Days! (sun-set Saturday 7th to sun-set Monday 9th August 2021)…
Video: 2022 Only ONE NAME Can SAVE Us: YAHUSHUA HA MASHIACH! Yom Kippur/Day of Atonement – 10 Days of Awe…
Video: 2022 Rosh Ha Shanah/Feast of Trumpets! YAHUSHUA HA MASHIACH Will Return on A Rosh Ha Shanah
*The following very important and helpful HOLY PROPHETIC YOM KIPPUR/DAY ATONEMENT INFORMATION/GUIDE has been shared by YAH'S AMIGHTYWIND MINISTRY* (NOTE THAT: some other information on the Amightywind Ministry website is unintentionally included):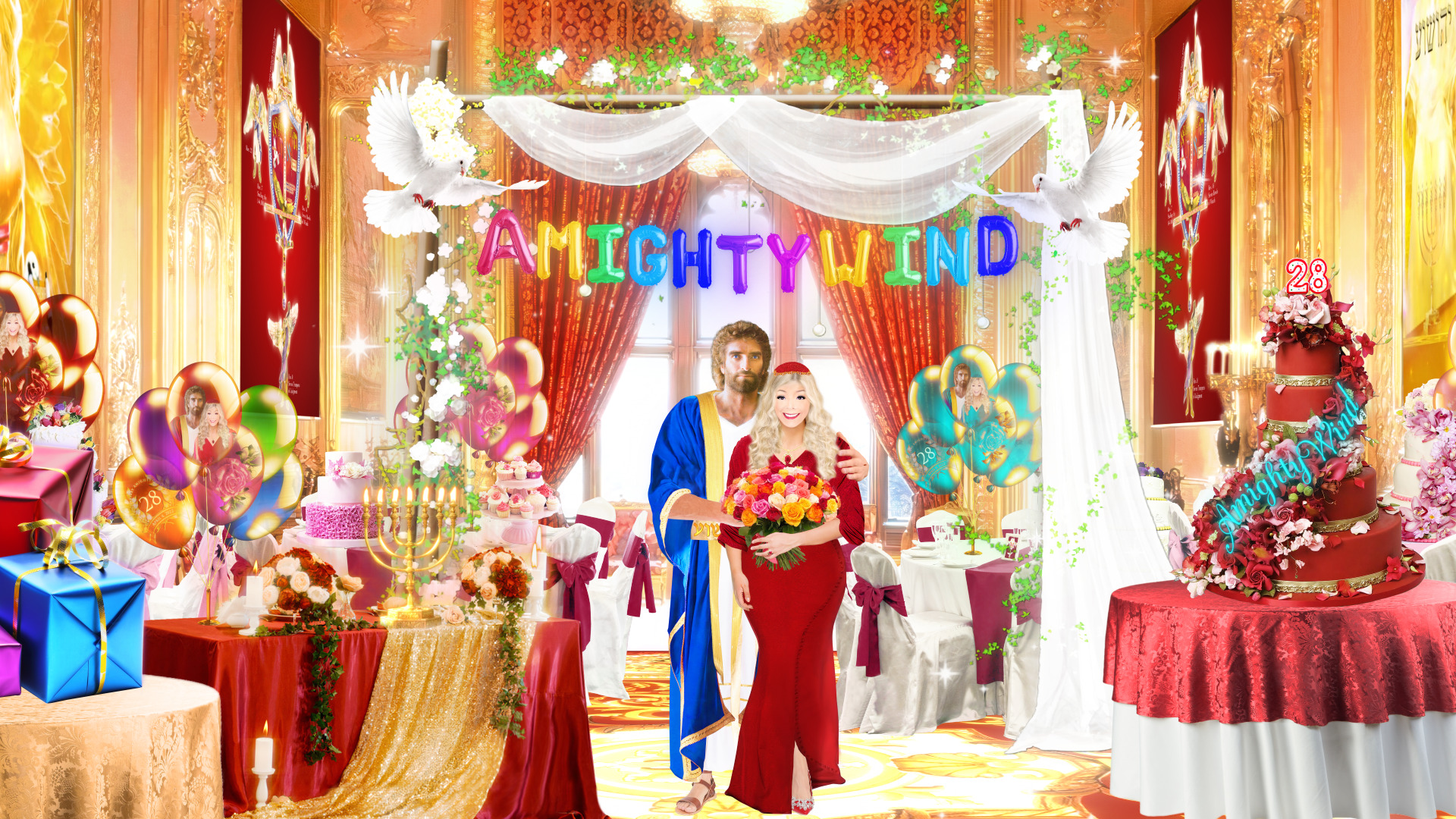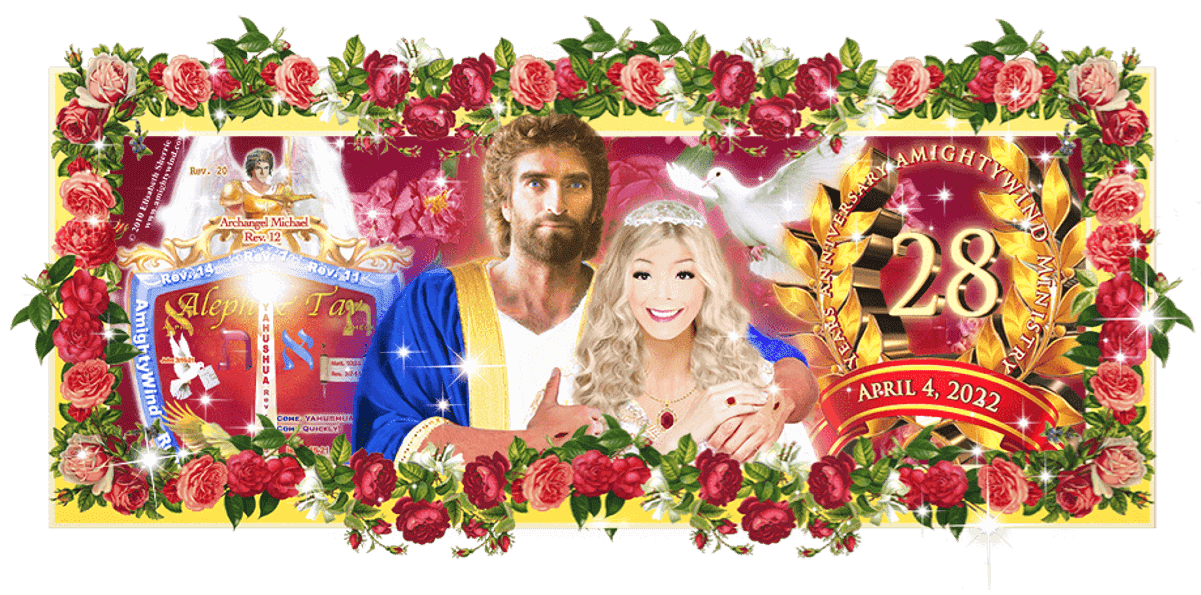 During these 10 days of awe, this is a time when we reflect on our relationship with YAHUVEH and YAHUSHUA and whether we have a loving and obedient relationship with THEM. We all have sinned and fell short of YAH's Glory because there is no perfect person that walked the face of this earth except for YAHUSHUA our MASHIACH. Even a wrong thought is a sin. The Orthodox Jews do not believe the Messiah has come yet so they have no blood sacrifice for the atonement of their sins. They reject YAHUSHUA our MASHIACH as the MESSIAH and the only begotten SON of ABBA YAHUVEH.

This Holy time is not only a time of celebration but it is a time of great fear for those who do not know if their name is inscribed in the Lambs Book of Life. We who serve and worship our RISEN MESSIAH YAHUSHUA HA MASHIACH know that there is only ONE Intercessor before our CREATOR YAHUVEH and only ONE way to Heaven through YAHUSHUA our MASHIACH's name and shed Blood at Calvary. YAHUSHUA our MASHIACH is our blood sacrifice. We Messianic Jews do not have to weep and mourn on Yom Kippur because we have a covering for our sins, unlike those who have rejected YAHUSHUA HA MASHIACH. We encourage you at this Holy time to draw closer to YAHUSHUA our MASHIACH than you ever have before.
It is not compulsory for you to fast during Yom Kippur like the Orthodox Jews do with mourning. If you wish to fast and feel led to fast then you can fast, but you will not be fasting in mourning like the Orthodox Jews do, you fast for the salvation of those who are lost, that they will come to know YAHUSHUA HA MASHIACH, if you have a need you wish to bring to YAHUSHUA HA MASHIACH, you can lift that up in prayer to HIM through your fasting.

Remember that you can do Communion during this fast also, I know that traditionally the Orthodox Jews do not eat or drink in order to punish the body, we are not punishing our bodies, if led by YAHUSHUA HA MASHIACH to fast and your health can handle it, you fast to draw closer to YAHUSHUA, to intercede for those who need salvation. Please use this time to search your hearts and draw closer to YAHUSHUA HA MASHIACH. If you have backslidden and wish to come back to YAHUSHUA HA MASHIACH, now is your time, today is the day of salvation, for tomorrow may be too late.
Isaiah 53

1 Who hath believed our report? and to whom is the Arm of YAHUVEH revealed?
2 For HE shall grow up before him as a tender plant, and as a root out of a dry ground: HE hath no form nor comeliness; and when we shall see HIM, there is no beauty that we should desire HIM.
3 HE is despised and rejected of men; a man of sorrows, and acquainted with grief:and we hid as it were our faces from HIM; HE was despised, and we esteemed HIM not.
4 Surely, HE hath borne our griefs, and carried our sorrows: yet we did esteem HIM stricken, smitten of GOD, and afflicted.
5 But HE was wounded for our transgressions, HE was bruised for our iniquities: the chastisement of our peace was upon HIM; and with HIS stripes we are healed.
6 All we like sheep have gone astray; we have turned everyone to his own way; and YAHUVEH hath laid on HIM the iniquity of us all.
7 HE was oppressed, and HE was afflicted, yet HE opened not HIS Mouth: HE is brought as a lamb to the slaughter, and as a sheep before her shearers is dumb, so HE openeth not HIS Mouth.
8 HE was taken from prison and from judgment: and who shall declare HIS generation? for HE was cut off out of the land of the living: for the transgression of my people was HE stricken.
9 And HE made HIS grave with the wicked, and with the rich in his death; because HE had done no violence, neither was any deceit in HIS Mouth.
10 Yet it pleased YAHUVEH to bruise HIM; HE hath put HIM to grief: when thou shalt make HIS Soul an offering for sin, HE shall see HIS seed, he shall prolong his days, and the pleasure of YAHUVEH shall prosper in HIS Hand.
11 HE shall see of the travail of HIS Soul, and shall be satisfied: by HIS knowledge shall my righteous servant justify many; for HE shall bear their iniquities.
12 Therefore will I divide HIM a portion with the great, and HE shall divide the spoil with the strong; because HE hath poured out HIS Soul unto death: and HE was numbered with the transgressors; and HE bare the sin of many, and made intercession for the transgressors.
Prophecy 101 I, YAHUVEH, Say,"Your Actions Speak Louder Than Your Words.

This is when YAHUVEH started speaking.

Thus saith I, YAHUVEH, do not wait to repent of your sins, do it immediately. Do not have a form of godliness, but have godliness within. Let every thought be held captive to I, YAHUVEH. Do not pre-meditate sin, turn away from evil, and do not make excuses for sin. Stop blaming the devil for your thoughts and actions, for he cannot do anything you do not allow him to do through you. I speak these words to those of you who say they belong to YAHUSHUA ha MASHIACH, who say they are washed in the shed Blood of YAHUSHUA ha MASHIACH, who pray in the name of YAHUSHUA ha MASHIACH and yet I, YAHUVEH, warn you now to those who proclaim their love for ME and MY Son YAHUSHUA, I know your hearts and your actions speak louder than your words!

Stop testing the RUACH ha KODESH, stop grieving MY SPIRIT. This world now stands at the edge of a cliff, the cliff is the Great Tribulation. Call upon YAHUSHUA ha MASHIACH now while there is yet time. On Yom Kippur during these 10 Days of Awe remember, I only hear the prayer of the humble at heart. Do not be smug in your own salvation.

In times of old the children of Israel sinned greatly against ME. They took their gold and silver that I gave them as a blessing and made a golden calf to worship and bow down to, it is no different now. This world takes the gold and silver and bows down to the wealthy and worships them, but I am showing you as I shake this world as if you were cooking popcorn on a stove and those who are so puffed up in pride the very wealthy who have said they are god, they need no other god, they scorn MY Holy Words, they scorn MY Holy Commandments, they defile all that is holy, and as overcooked popcorn you shall smell the stench as you see them scorched and burn.

Woe be unto the evil, evil men who call themselves pastors. You who have taken the name church and use the spiritually hungry people to build your own financial empires. You shall scorch and you shall burn and your financial empires I, YAHUVEH, shall tear down with MY own hand and you shall be exposed for the evil that you are. I will not apologize to Sodom and Gomorrah, woe be unto the world who are following in their footsteps! You are at the edge of a cliff and only those who truly have a loving and obedient relationship with I, YAHUVEH, and YAHUSHUA ha MASHIACH will be rescued. Repent today for tomorrow may be too late.

The plans that the enemies have, both in the government and in satans kingdom are for evil, to steal, kill and destroy. To starve, to poison the very air that you breathe. To experiment with the water you drink, where all manners of various poisons already pollute your water. The wealthy want to de-populate the earth, to save all the resources for them, but I, YAHUVEH, say, I will have the last word. I will not be mocked. I will protect those who are MINE and the enemy's own weapons shall consume them.

Now is the time to stand up and take a stand for Holiness while you still can. Stop compromising with the devil and with the servants of satan. Fear offending I, YAHUVEH, more than offending mere mortal men (Galatians 1:10).

End of Prophetic Word

Deut 31:8 – YAHUVEH himself goes before you and will be with you, he will never leave you nor forsake you. Do not be afraid, do not be discouraged.

Given through Apostle Prophet Elisheva Eliyahu
Rosh ha Shanah October 2, 2008 at 3 a.m.
Please click here to go to our Yom Kippur page

Dearest Amightywind Congregation "Happy Rosh Ha Shanah!"
What bride doesn't feel the excitement when her groom is getting closer? I refuse to believe that YAHUSHUA's bride will be beaten, that her wedding dress will be torn off and that her face will be beaten before HE comes! What victory is there in this for YAHUSHUA?

I know this, our YAHUSHUA is coming for a bride without spot or wrinkle and there will be only ONE bride and ONE marriage supper! But there will be guests! I believe with all my heart that the ten virgins tell us the story of the Rapture! "WHAT IF ROSH HASHANAH IS THE DAY THAT I COME?"
YAHUSHUA is not saying that HE is coming for sure on one of these two Holy Days. I DON'T KNOW. But HE is saying, "Be ready" and think like HE is coming at any moment no matter when the time comes. So we have this blessed promise and Almighty YAHUVEH is not like a man who lies. We also shall be raised from the dead and have Glorified Bodies. And we which are alive, when YAHUSHUA comes again, will not have to die to obtain these Glorified Bodies.

This is our promise. We don't have hell to fear, we have Heaven to look forward to because of the price YAHUSHUA paid at Calvary. We don't accept sickness. We accept healing. Because of YAHUSHUA, we don't accept death, we accept Resurrection. We have bodies made of flesh now, so weak and frail and easily tempted. Yet we, by faith, know this is just a shell like a turtle has. Our true bodies are our spirit bodies.
No one is guaranteed another second. Make the most of the time you have left. Make it count for YAHUSHUA the MESSIAH, YAHUVEH and the RUACH HA KODESH, HOLY SPIRIT. Sitting in churches where you just take in, and don't give out of the abundance of the teachings that you receive, makes you nothing more than a pew warmer. How many souls have you touched for YAHUSHUA and not for a religion?

Religion is man made. A loving relationship with YAHUSHUA is Almighty YAHUVEH made. Oh, what an awesome Almighty YAHUSHUA, MASTER, SAVIOR and our soon coming Groom. We do Worship, Serve, and love putting YAHUSHUA above everything and everyone in life. Stay close to HIM, especially as these Holy Days approach.
Hebrews 11:5

By Faith "Enoch was translated so as not to see death, and was not found, because YAHUVEH translated him." For before his translation, he had obtained witness to have been pleasing to YAHUVEH.
Revelation 3:7-13

7 And to the messenger of the congregation in Philadelphia, write: These things says the Holy One, the True One, "The One having the key of David, the One opening, and no one shuts; and shuts, and no one opens:"

8 I know your works. Behold, I have given a door being opened before you, and no one is able to shut it, for you have a little strength and have kept My Word, and have not denied My NAME.

9 Behold, I give out of the synagogue of satan those saying themselves to be Jews, and they are not, but they lie. Behold, I will make them come and bow down before your feet, and they shall know that I loved you.

10 Because you kept the Word of My patience, I also will keep you out of the hour of trial which is going to come upon all the world in order to try those dwelling on the earth.

11 Behold, I am coming quickly. Hold what you have that no one take your crown.

12 The one overcoming, I will make him a pillar in the Sanctuary of My ELOHIM, and he shall not go out any more. And I will write the NAME of My ELOHIM on him, and the name of the city of My ELOHIM, the New Jerusalem which comes down out of Heaven from My ELOHIM, and My new NAME.

13 The one who has an ear, hear what the SPIRIT says to the congregations.
Just like a bride prepares herself well before the wedding and makes sure that everything is in order, that her dress is fitted well and clean and ready to meet her groom, the Bride of YAHUSHUA HA MASHIACH must also be sure that they are prepared and ready with their lamps full of oil and found without spot or wrinkle, faithfully waiting earnestly to meet our groom YAHUSHUA HA MASHIACH! Come YAHUSHUA HA MASHIACH, Come! HALLELUYAH! Every day is a day closer to the Kingdom of Heaven!

The harvest is great and the workers are few! Let us join hands and gather in the harvest before our Groom comes! His NAME is YAHUSHUA, Our YAHUSHUA HA MASHIACH! Please pray that you will be counted worthy to be in this number of the Rapture!

In YAHUSHUA HA MASHIACH's NAME and love, many blessings to you all during these High Holy Days, Apostle, Prophet Elisheva Eliyahu.
Click here to learn about the meaning of 'Ringmaiden'

Click here to learn more about Rosh Ha Shanah

IMPORTANT HIGH HOLY DAYS COMING UP 2022
The Day of Atonement/Yom Kippur
The Day of Atonement/Yom Kippur is High Holy Shabbat and no work is to be done on this day. It is very important that you do all that you can do to get this High Holy Shabbat day off (Leviticus 23:26-27, Leviticus 16:3, Leviticus 16:29, Leviticus 16:2).
Begins: 4 October 2022 sundown to 5 October 2022 sundown
Days to take off work: 5 October 2022
Sukkot/Feast Of Tabernacles
Sukkot/Feast Of Tabernacles is one of the Holy Feasts that have two High Holy Shabbat days where no work is to be done. It is important that you do all that you can do to get these two High Holy Shabbat days off (Numbers 29:12, Deuteronomy 16:13, Leviticus 23:40, Leviticus 23:37).
Begins: 9 October 2022 sundown to 16 October 2022 sundown
No work:Sukkot Day 1 (10 October 2022)
Work allowed:Sukkot days 2-7 (11-16 October 2022)
The Shemini Atzeret/The Eighth [Day] of Assembly
The Shemini Atzeret ("The Eighth [Day] of Assembly" in Hebrew) is a Holy day that immediately follows the last/seventh day of Sukkot mandated by Leviticus 23:36. It is like a further extension of Sukkot, but also is its own day.
Begins: 16 October 2022 Sundown to 17 October 2022 Sundown
Days to take off work: 17 October 2022
Salvation has been paid in full by YAHUSHUA our MASHIACH at a VERY high price! HIS DEATH! But now HE has Risen and HE IS ALIVE!!!
This Blood Is For You, YAHUSHUA HA MASHIACH Paid the Price for You!
Happy Birthday to AmightyWind Ministry!
Happy Birthday to AmightyWind Ministry being online and Apostle, Prophet Elisheva Eliyahu! We welcome you to join with us in this amazing 30 day celebration starting April 4 2022. If you want to send a video you can go to the contacts page and send the link to the video through. We also apologise in advance if for some reason we aren't able to post your video. But if you want to keep your video PRIVATE, please mention that and don't worry it will remain private.
PRAISE YAH for HIS OWN Amightywind Ministry for 28 Years of Preaching and Teaching the True GOSPEL OF YAHUSHUA HA MASHIACH leading millions of souls worldwide to Salvation in HIS GLORIOUS NAME. YAHUSHUA is our only Salvation and Blessed Hope! Let All of Heaven and Earth Rejoice! These Prophecies are now ringing forth through HIS Apostle, Prophet Elisheva Eliyahu in over 54 languages!
For 28 years now this Messianic Jewish, Pentecostal Ministry has preached the Gospel of YAHUSHUA HA MASHIACH and brought multimillions of souls to YAHUSHUA HA MASHIACH WHO is the WAY, the TRUTH, and the LIFE (Jn 14:6)! YAHUSHUA HA MASHIACH is the ONLY ONE by WHOM we are saved through repentance and turning away from sin (Acts 4:12). More than 54+ languages with "Proof Behind the Prophecies." Apostle, Prophet Elisheva Eliyahu has stood tall through the power and strength of YAHUSHUA HA MASHIACH despite relentless attacks from the reprobate enemies. The gates of hell could not prevail against YAH'S Ministry. Instead Prophet Elisheva Eliyahu has only grown stronger and bolder AmightyWind Ministry has only prospered and flourished by the Victorious Hands of ABBA YAHUVEH, YAHUSHUA HA MASHIACH & the RUACH HA KODESH alone.
All Praise, Glory and Honor to YAHUVEH, YAHUSHUA HA MASHIACH & THE RUACH HA KODESH Now and Forever!

Amen!
The Two Witnesses are Here! Get Ready! The Rapture & End is Nigh!
Israel I Love You I Rebuke You!
This Word came forth live and in real time during Shabbat morning service July 16, 2016 after reading the Torah parsha/portion (Nm 19:1-22:1) & haftarah (Jgs 11:1-33), along with "O Israel Where is Your Blood Sacrifice?" originally given to Elisheva Eliyahu September 16, 2002

This is March 7
Mikaiyah is in war against the vaccinations. We need to ask reward to anyone who can prove his name and contact. I need to offer some financial aid. The media is censoring the people who are against forced vaccination. He warns the World that Phizer wants to relocate to Israel. President Trump promised no forced vaccinations. Please pray and intercede especially the BRIDE OF YAHUSHUA HA MASHIACH & ALL PRAYER INTERCESSORS.

Do You Know this man from Jerusalem? Please help me find him!
Please Help Me Find This Man!
Secrets of the HOLY SPIRIT (RUACH ha KODESH)
"Secrets of the HOLY SPIRIT" contains revelations from Heaven about the precious HOLY SPIRIT/RUACH ha KODESH in Hebrew, given to Prophet Elisabeth (Elisheva) Elijah for these end times. Learn the Sacred Names of YAHUVEH, YAHUSHUA and the precious RUACH HA KODESH and how the anti-christ will actually be using the Name of "Jesus"in the Great Tribulation. Learn about YAHUVEH GOD'S warnings regarding the Mark of the Beast in the coming Great Tribulation.

YAHUVEH told us to get the Prophecies into books and in the peoples hands for there will come a time when freedom on the internet will be no more. These books will be for those in the Great Tribulation.
WHY DO YOU WANT THIS BOOK?
Do you want to learn not just titles, but the actual Name of the RUACH HA KODESH (HOLY SPIRIT), and the Hebrew Names of GOD the FATHER & SON too? Have you wondered where are the genuine signs, wonders and miracles of Old? Learn how these and living Holy is only possible through the POWER of the NAME of the MESSIAH YAHUSHUA (Hebrew name for "JESUS") and HIS BLOOD shed at Calvary! You will fine advice and keys to walking in Holiness (not a form of religion). Embrace these revelations GOD is speaking forth! Secrets the enemy doesn't want you to know, but found throughout Scripture! Read this book, learn & receive what the Ancient Hebrews & Early Church knew about the HOLY SPIRIT, and signs, wonders, and miracles you will see again!
SCRIPTURAL SECRETS FROM HEAVEN
What is the "Shekinah Glory"? Ever wondered WHO is WISDOM from the Book of Proverbs? Whose image was Eve made in? How do the oldest Biblical manuscripts reveal the HOLY SPIRIT as the Feminine Aspect of GOD? Read how the soon coming anti-christ will counterfeit the Name "JESUS" loved by Christians the world over to deceive them into taking the mark of the beast! Do you need healing from wounds inflicted on you, because you never knew the love, comforts, and mentorship of a loving mother in your life? This book carries a special anointing also of spiritual protection during these last days. YAHUVEH (Hebrew name of GOD i.e. YAHWEH) GOD ALMIGHTY is leading this Ministry to publish these End Times Prophecies quickly because the final Tribulation period is only a breath away!

To express our gratitude to everyone who financially supports YAH'S Amightywind Ministry we would like to send you a free copy of our new book "Secrets of the HOLY SPIRIT" for any offering of 15 euros or more. So please make sure you send us your correct address when mailing in your offering or using paypal.

New Prophecy 153 – April 20, 2020
ISRAEL & WORLD I YAHUVEH EL-SHADDAI SAY "COVID-19 LAB MADE SATAN INSPIRED!"
Before death, 108 Rabbi Yitzhak Kaduri wrote YAHUSHUA is MESSIAH, Rabbi Eliyahu Bashir Doran didn't deny.

https://www.yahstube.com/embed/RnK/

URGENT Message From Apostle Prophet Elisheva Eliyahu – January 3rd 2021
Asa Mikaiyah's Half a Map & Elisheva Eliyahu's Treasure *Prophetic Dreams*
These are a few Prophetic dreams that were given to Grace on November 31 2020, December 1st 2020 and December 2nd 2020. Now that these dreams have been told, Asa Mikaiayah you now have half of the map needed. For those of you who have the gift of discerning dreams please let contact us and let us know what you discern, we look forward to hearing from you.
https://www.youtube.com/embed/rpUSfhlMrn8
Apostle Elisheva Eliyahu (אלישבע אליהו) calls forth Prophet Asa Mikaiyah (אסא מיכיה)!
Beloved Amightywind Congregation, below is the video "Apostle Elisheva Eliyahu (אלישבע אליהו) calls forth Prophet Asa Mikaiyah (אסא מיכיה)!" but translated into Hebrew. Please help me to spread this video to our Hebrew speaking brothers and sisters in YAHUSHUA HA MASHIACH by liking this video and sharing it, and if you haven't done it already, please subscribe to my YouTube Channel YAHSladyinred. May YAHUSHUA HA MASHIACH Bless you all, in YAHUSHUA HA MASHIACH'S love, Apostle Prophet Elisheva Eliyahu


https://www.youtube.com/embed/HGcj-fiDV-0

Rapture Time? Israeli Prophet Asa Mikaiyah & Prophet Elisheva Eliyahu join in YAHS AMW YDShttps://www.youtube.com/embed/fCryijI_p0E

You Need Not Fear YAH's Little Ones – Face to Face with Elisheva Eliyahuhttps://www.youtube.com/embed/Flyl9TIyxu8

Psalm 91 OBEY & be FAITH WATER WALKERS FACE TALK Apostle Elisheva Eliyahuhttps://www.youtube.com/embed/_GWtkH2zgsk


Prophecy 152 – Listen and be Freed from the demon of Fear!https://www.youtube.com/embed/nK8Pkhe8Cdk

Listen and be set free from the demon of fear! Prophecy 52 received Nov 2 2001, spoken again March 20 2020. YAH speaks again under a stronger delivering anointing that builds up faith. Believe! Receive! Read all prophecies that increase your faith! This Ministry is built on faith not fear! Our faith in YAHUSHUA ha MASHIACH is tested now! Guard your spoken words, the tongue either blesses or curses you!

When attacked by fear take it silently in prayer. YAHUSHUA understands just do not speak fear aloud! Remind satan " YAH, YAHUSHUA ha MASHIACH, RUACH ha KODESH HOLY SPIRIT did not give me spirit the of fear, but of power love & a sound mind! Back off satan in YAHUSHUA ha MASHIACH'S Name & Blood, I rebuke you! Get away from me now!


Psalm 91 – write it downThis is the Scripture that you are to write down – and for those of you who are in a place that you cannot do this openly, find a way to be able to do it, ask YAH to be able to do this. One way is to place the scripture in Hebrew language. It's even more powerful in Hebrew.



Psalm 91(1) He that dwelleth in the Secret Place of the MOST HIGH shall abide under the shadow of the ALMIGHTY YAHUVEH. (And this includes YAHUSHUA HA MASHIACH.)
(2) I will say of YAHUVEH, HE is my REFUGE and my FORTRESS: my GOD; in HIM will I trust.
(3) Surely HE shall deliver me from the snare of the fowler, and from the noisome pestilence.
(4) HE shall cover me with HIS feathers, and under HIS Wings shalt I trust: HIS Truth shall be my Shield and Buckler.
(5) I shalt not be afraid for the terror by night; nor for the arrow that flieth by day;
(6) Nor for the pestilence that walketh in darkness; nor for the destruction that wasteth at noonday.
(7) A thousand shall fall at my side, and ten thousand at my right hand; but it's not going to come near me.
(8) Only with mine eyes shalt I behold and see the reward of the wicked.
(9) Because YOU, o YAHUVEH ADONAI, ELOHIM, EL SHADDAI, ABBA YAH, YAHUSHUA, YOU who are called "LORD", YOU are my Refuge, even the MOST HIGH, my Habitation;
(10) And therefore no evil shall befall thee, neither shall any plague come near my dwelling (your house, your apartment).
(11) For HE shall give HIS Angels charge over me, to keep me in all my ways.
(12) The Angels shall bear me up in their hands, lest I dash my foot against a stone.
(13) I shalt tread upon the lion and adder: the young lion and the dragon shalt I trample under my feet.
(14) Because HE hath set HIS Love upon me, therefore HE has promised to deliver me: HE has said, that HE will set us on high, because we have known HIS Name.
(15) He shall call upon ME – this is a promise of YAH, YAHUVEH says – He shall call upon ME, and I will answer him, and her: I will be with him and her in trouble; I will deliver him and her, and honour them.
(16) And with long life will I satisfy him and her, and shew them MY SALVATION.

* * * * * * * * * * *
91 תְּהִלִּיםא יֹשֵׁב, בְּסֵתֶר עֶלְיוֹן; בְּצֵל שַׁדַּי, יִתְלוֹנָן.
ב אֹמַר–לַיהוָה, מַחְסִי וּמְצוּדָתִי; אֱלֹהַי, אֶבְטַח-בּוֹ.
ג כִּי הוּא יַצִּילְךָ, מִפַּח יָקוּשׁ; מִדֶּבֶר הַוּוֹת.
ד בְּאֶבְרָתוֹ, יָסֶךְ לָךְ–וְתַחַת-כְּנָפָיו תֶּחְסֶה; צִנָּה וְסֹחֵרָה אֲמִתּוֹ.
ה לֹא-תִירָא, מִפַּחַד לָיְלָה; מֵחֵץ, יָעוּף יוֹמָם.
ו מִדֶּבֶר, בָּאֹפֶל יַהֲלֹךְ; מִקֶּטֶב, יָשׁוּד צָהֳרָיִם.
ז יִפֹּל מִצִּדְּךָ, אֶלֶף–וּרְבָבָה מִימִינֶךָ: אֵלֶיךָ, לֹא יִגָּשׁ.
ח רַק, בְּעֵינֶיךָ תַבִּיט; וְשִׁלֻּמַת רְשָׁעִים תִּרְאֶה.
ט כִּי-אַתָּה יְהוָה מַחְסִי; עֶלְיוֹן, שַׂמְתָּ מְעוֹנֶךָ.
י לֹא-תְאֻנֶּה אֵלֶיךָ רָעָה; וְנֶגַע, לֹא-יִקְרַב בְּאָהֳלֶךָ.
יא כִּי מַלְאָכָיו, יְצַוֶּה-לָּךְ; לִשְׁמָרְךָ, בְּכָל-דְּרָכֶיךָ.
יב עַל-כַּפַּיִם יִשָּׂאוּנְךָ: פֶּן-תִּגֹּף בָּאֶבֶן רַגְלֶךָ.
יג עַל-שַׁחַל וָפֶתֶן, תִּדְרֹךְ; תִּרְמֹס כְּפִיר וְתַנִּין.
יד כִּי בִי חָשַׁק, וַאֲפַלְּטֵהוּ; אֲשַׂגְּבֵהוּ, כִּי-יָדַע שְׁמִי.
טו יִקְרָאֵנִי, וְאֶעֱנֵהוּ–עִמּוֹ-אָנֹכִי בְצָרָה; אֲחַלְּצֵהוּ, וַאֲכַבְּדֵהוּ.
טז אֹרֶךְ יָמִים, אַשְׂבִּיעֵהוּ; וְאַרְאֵהוּ, בִּישׁוּעָתִי.

And who is your SALVATION? There's only ONE, who is the TRUTH and the WAY and the LIFE, whose Name is SALVATION, whose Name is YAHUSHUA HA MASHIACH, and YAHUSHUA in Hebrew means "YAH SAVES". Learn that Name.

Shalom.


Speaking in Tongues:
Medical Study proves it's the HOLY SPIRIT prayingGlossolalia, otherwise referred to as "speaking in tongues, " has been around for thousands of years, and references to it can be found in the Old and New Testament.
Research shows that these people are not in control of the usual language centers during this activity, which is consistent with their description of a lack of intentional control while speaking in tongues. These findings could be interpreted as the subject's sense of self being taken over by something else.
https://www.yahstube.com/embed/XOk/Biblical references about Speaking in Tongues1 Corinthians 12:7-11
7 But the manifestation of the Spirit is given to every man to profit withal.
8 For to one is given by the Spirit the word of wisdom; to another the word of knowledge by the same Spirit;
9 To another faith by the same Spirit; to another the gifts of healing by the same Spirit;
10 To another the working of miracles; to another prophecy; to another discerning of spirits; to another divers kinds of tongues; to another the interpretation of tongues:
11 But all these worketh that one and the selfsame Spirit, dividing to every man severally as he will.

1 Corinthians 13:1
1 Though I speak with the tongues of men and of angels, and have not charity, I am become as sounding brass, or a tinkling cymbal.

1 Corinthians 14:1-19
1 Follow after charity, and desire spiritual gifts, but rather that ye may prophesy.
2 For he that speaketh in an unknown tongue speaketh not unto men, but unto God: for no man understandeth him; howbeit in the spirit he speaketh mysteries.
3 But he that prophesieth speaketh unto men to edification, and exhortation, and comfort.
4 He that speaketh in an unknown tongue edifieth himself; but he that prophesieth edifieth the church.
5 I would that ye all spake with tongues, but rather that ye prophesied: for greater is he that prophesieth than he that speaketh with tongues, except he interpret, that the church may receive edifying.
6 Now, brethren, if I come unto you speaking with tongues, what shall I profit you, except I shall speak to you either by revelation, or by knowledge, or by prophesying, or by doctrine?
7 And even things without life giving sound, whether pipe or harp, except they give a distinction in the sounds, how shall it be known what is piped or harped?
8 For if the trumpet give an uncertain sound, who shall prepare himself to the battle?
9 So likewise ye, except ye utter by the tongue words easy to be understood, how shall it be known what is spoken? for ye shall speak into the air.
10 There are, it may be, so many kinds of voices in the world, and none of them is without signification.
11 Therefore if I know not the meaning of the voice, I shall be unto him that speaketh a barbarian, and he that speaketh shall be a barbarian unto me.
12 Even so ye, forasmuch as ye are zealous of spiritual gifts, seek that ye may excel to the edifying of the church.
13 Wherefore let him that speaketh in an unknown tongue pray that he may interpret.
14 For if I pray in an unknown tongue, my spirit prayeth, but my understanding is unfruitful.
15 What is it then? I will pray with the spirit, and I will pray with the understanding also: I will sing with the spirit, and I will sing with the understanding also.
16 Else when thou shalt bless with the spirit, how shall he that occupieth the room of the unlearned say Amen at thy giving of thanks, seeing he understandeth not what thou sayest?
17 For thou verily givest thanks well, but the other is not edified.
18 I thank my God, I speak with tongues more than ye all:
19 Yet in the church I had rather speak five words with my understanding, that by my voice I might teach others also, than ten thousand words in an unknown tongue.

1 Corinthians 14:22-25
22 Wherefore tongues are for a sign, not to them that believe, but to them that believe not: but prophesying serveth not for them that believe not, but for them which believe.
23 If therefore the whole church be come together into one place, and all speak with tongues, and there come in those that are unlearned, or unbelievers, will they not say that ye are mad?
24 But if all prophesy, and there come in one that believeth not, or one unlearned, he is convinced of all, he is judged of all:
25 And thus are the secrets of his heart made manifest; and so falling down on his face he will worship God, and report that God is in you of a truth.
26 How is it then, brethren? when ye come together, every one of you hath a psalm, hath a doctrine, hath a tongue, hath a revelation, hath an interpretation. Let all things be done unto edifying.
27 If any man speak in an unknown tongue, let it be by two, or at the most by three, and that by course; and let one interpret.
28 But if there be no interpreter, let him keep silence in the church; and let him speak to himself, and to God.

Acts 2:1-13
1 And when the day of Pentecost was fully come, they were all with one accord in one place.
2 And suddenly there came a sound from heaven as of a rushing mighty wind, and it filled all the house where they were sitting.
3 And there appeared unto them cloven tongues like as of fire, and it sat upon each of them.
4 And they were all filled with the Holy Ghost, and began to speak with other tongues, as the Spirit gave them utterance.
5 And there were dwelling at Jerusalem Jews, devout men, out of every nation under heaven.
6 Now when this was noised abroad, the multitude came together, and were confounded, because that every man heard them speak in his own language.
7 And they were all amazed and marvelled, saying one to another, Behold, are not all these which speak Galilaeans?
8 And how hear we every man in our own tongue, wherein we were born?
9 Parthians, and Medes, and Elamites, and the dwellers in Mesopotamia, and in Judaea, and Cappadocia, in Pontus, and Asia,
10 Phrygia, and Pamphylia, in Egypt, and in the parts of Libya about Cyrene, and strangers of Rome, Jews and proselytes,
11 Cretes and Arabians, we do hear them speak in our tongues the wonderful works of God.
12 And they were all amazed, and were in doubt, saying one to another, What meaneth this?
13 Others mocking said, These men are full of new wine.

Acts 10:44-47
44 While Peter yet spake these words, the Holy Ghost fell on all them which heard the word.
45 And they of the circumcision which believed were astonished, as many as came with Peter, because that on the Gentiles also was poured out the gift of the Holy Ghost.
46 For they heard them speak with tongues, and magnify God. Then answered Peter,
47 Can any man forbid water, that these should not be baptized, which have received the Holy Ghost as well as we?

Acts 19:6-7
6 And when Paul had laid his hands upon them, the Holy Ghost came on them; and they spake with tongues, and prophesied.
7 And all the men were about twelve.

Mark 16:18
16 He that believeth and is baptized shall be saved; but he that believeth not shall be damned.
17 And these signs shall follow them that believe; In my name shall they cast out devils; they shall speak with new tongues;
18 They shall take up serpents; and if they drink any deadly thing, it shall not hurt them; they shall lay hands on the sick, and they shall recover.


YAHUSHUA We Wait For YOU To Come Rapture Us!Are YOU Also Waiting For YAHUSHUA To Come To Take YOU, His Bride, Home?

If so, then listen to this audio prayer where the RUACH HA KODESH (HOLY SPIRIT) unexpectedly wept through me. I feel like I really stood in the place for all of us who wait for our beloved YAHUSHUA, to come and take HIS Bride home.

https://www.youtube.com/embed/9YxbdmwG4bw



About usAmightyWind speaks to the world in over 52 languages. We defend biblical truth. We bring to you updates on the latest events World wide.NavigationContact UsPropheciesHebrew namesTeachingsSalvationHoly FeastsContact InformationAlmightywindP.O. Box 40007
Upper Hutt New Zealand 5018www.amightywind.com© Elisheva Eliyahu (Elisabeth Elijah) Amightywind

These writings may be freely copied provided. They are not used to mock, slander, libel the contents or placed in a webpage nor in anything that is sold and provided. For use outside these limits, written permission is required. Freely you have received, freely give. All Rights Reserved.
SHALOM