via DAY OF ATONEMENT (in Hebrew: YOM KIPPUR)
via Today is Judgement Day! Today, everything stops and YAH speaks, HIS WORD is Final: YOM/KIPPUR/DAY OF ATONEMENT (sun-down Tuesday 18th to sun-down Wednesday 19th September 2018)
via YAHUVEH GOD Set Apart A Special Sanctified Season for "SELICHOT" & "TESHUVAH" (Rosh Ha Shanah/Yom Teruah)
via How to observe "YOM KIPPUR/DAY OF ATONEMENT" a.k.a "The SABBATH OF SABBATHS"
via YOM KIPPUR/DAY OF ATONEMENT Holy Biblical Scriptures/Readings
via YOM KIPPUR Songs
via Original Name of "Satan/Lucifer/The Devil" Learned through The "DAY OF ATONEMENT/YOM KIPPUR"
It is a DAY OF FASTING, that is WAITING UPON YAH ALMIGHTY remembering that 'YAHUHUA HA MASHIACH is our KIPPUR'!
SHABBAT SHALOM & CHAG SAMEACH!
Our Season of 'SELICHOT and TESHUVAH' continues…
Video: Hebrew Worship // Lord of Forgiveness // Adon Haselichot // אֲדוֹן הַסְּלִיחוֹת
In summary, Yom Kippur/ Day of Atonement:
It is a day of FASTING and PRAYER unto ABBA YAHUVEH (a.k.a YAHWEH) with our focus on the sinful state of human life in relation to eternity (what happens after earthly death)!
It is the Holiest Day of the year (as opposed to 'Helloween' which is the unholiest day of the year – for Satan always counterfeits YAH'S beautiful Creation)!
SILENCE! Everything stops!
It is Judgement Day a.k.a The 'LORD'S DAY'!
It is the Day on which The LAMB'S (YAHUSHUA'S) BOOK OF LIFE is reviewed in the Shammayim/Heavens!
On this day, we pray to YAH to have mercy upon us (Psalm 51) and to count us worthy (Luke 21:36) to inscribe our names in the LAMB'S Book of Life (Revelation 21:27; Isaiah 49:16) that we may be sealed in HIM and in the event of YAHUSHUA'S Second Coming before next year's Yom Kippur, we'll be raptured to the Heavens (Matthew 25:1-13)!
Video: Hebrew Worship // I Ask For Mercy // Rachamim Avakesh // רַחֲמִים אֲבַקֵּשׁ
Video: Refiners Fire (Cover) – Amightywind A Messianic Jewish Ministry reaching souls for YAHUSHUA/JESUS
It is mandatory to fast on this day just like it is recorded in the Book of Jonah 3 as well as Isaiah 58.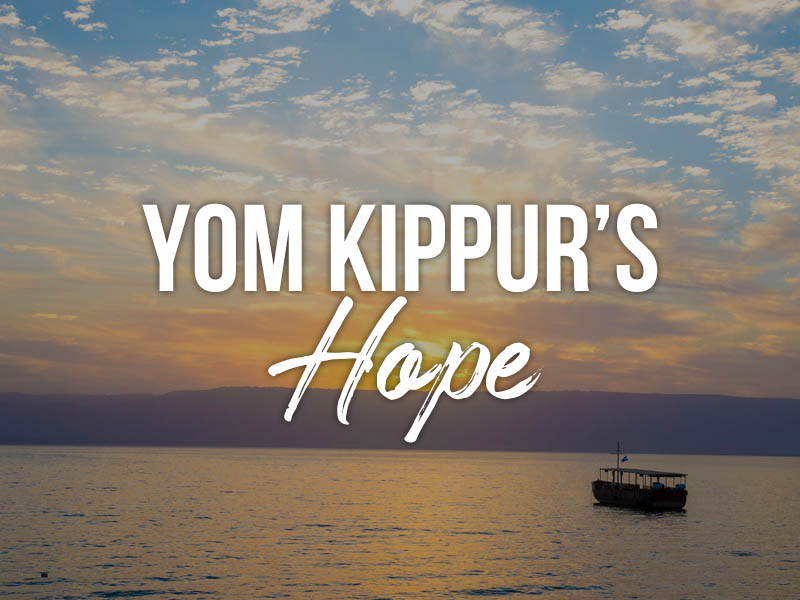 Praise YAH Almighty for we no longer have to cast our sins upon a goat and afterwards throw it down a hill in the desert to Azazel a.k.a Satan, the devil for YAHUSHUA HA MASHIACH is The Final Sin Sacrifice! YAHUSHUA became the goat upon which all of mankind's sins were placed and afterwards was thrown to Azazel (that is, the scapegoat) as well as the goat that was killed and afterwards the blood sprayed onto various parts of the 'Holy of Holies'. For YAHUSHUA HA MASHIACH paid it all! YAHUSHUA has got the keys of death and hades! HE is now in control of mankind if only mankind acknowledges and accepts HIM as their One and Only True Saviour!

Yom Kippur is the Dress-Rehersal for The future Judgement Day!
G'MAR CHATIMA TOVAH B'SHEM YAHUSHUA, Amen!
/
MAY YOUR NAME BE INSCRIBED IN THE BOOKOF LIFE!… in YAHUSHUA'S Name, Amen!
SHALOM & CHAG SAMEACH!
---
Join us for prayer and worship if you are in Glasgow (see the details below)
Yom Kippur (Day of Atonement) 2019 Worship Service Flyre
At the service, we'll have a portion of time dedicated to reading and studying the Book of Jonah and Hebrews 4. We'll also read Isaiah 58.