via Month Of SIVAN
Click on the link above for further information….
SHALOM Brethren in YAHUSHUA HA MASHIACH (a.k.a JESUS CHRIST), we pray that all is well with you.
This is a special season – A season to celebrate covenants with YAH Almighty, HalleluYAH!
We are now in the month of Sivan, which is the 9th month when counting from Tishrei/Tishri (Genesis 1) and the 3rd month when counting from Nissan/Aviv (Exodus 12:1-2).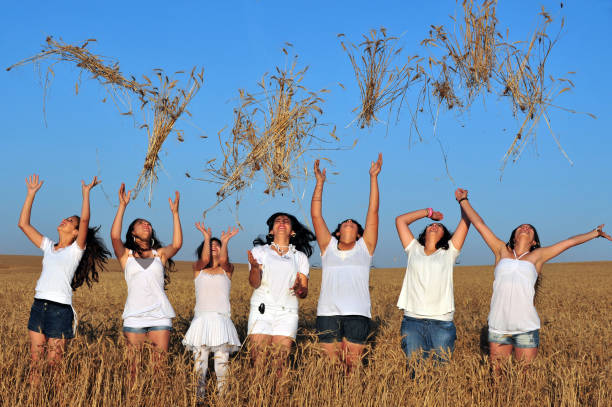 Praise YAH Almighty for the gift of life over us and for allowing us to see another month, HalleluYAH!
This is the month in which to be focus on:
Being properly aligned with YAH Almighty.

Having our boarders/coasts/territories extended

Wealth transfer and restoration

Being merciful 

business(es)
The main Holy Biblical Scripture for this season is:
Proverbs 10:9 New King James Version
9 He who walks with integrity walks securely,


But he who perverts his ways will become known.
Matthew 4:12-17 New King James Version
YAHUSHUA (JESUS) Begins HIS Galilean Ministry

12 Now when YAHUSHUA (JESUS) heard that John had been put in prison, HE departed to Galilee. 13 And leaving Nazareth, HE came and dwelt in Capernaum, which is by the sea, in the regions of Zebulun and Naphtali, 14 that it might be fulfilled which was spoken by Isaiah the prophet, saying:

15 "The land of Zebulun and the land of Naphtali,
By the way of the sea, beyond the Jordan,
Galilee of the Gentiles:
16 The people who sat in darkness have seen a GREAT LIGHT,
And upon those who sat in the region and shadow of death
LIGHT has dawned."

17 From that time YAHUSHUA (JESUS) began to preach and to say, "Repent, for the kingdom of heaven [a]is at hand."
May 2020
| Sun | Mon | Tue | Wed | Thu | Fri | Sat |
| --- | --- | --- | --- | --- | --- | --- |
| | | | | | 1 | 2 |
| 3 | 4 | 5 | 6 | 7 | 8 | 9 |
| 10 | 11 | 12 | 13 | 14 | 15 | 16 |
| 17 | 18 | 19 | 20 | 21 | 22 | 23 |
| 24 | 25 | 26 | 27 | 28 | 29 | 30 |
| 31 | | | | | | |
June 2020
Sun
Mon
Tue
Wed
Thu
Fri
Sat
1
2
3
4
5
6
7
8
9
10
11
12
13
14
15
16
17
18
19
20
21
22
23
24
25
26
27
28
29
30